Blog
We're Going Home: R2R Living x Marilen.ph
by Audrey Mae Ferriol on Feb 01, 2016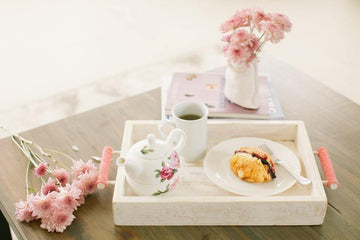 We're going home – your home.
We finally have all those pretty, artisan-made, and functional pieces you have always wanted for your home. This collaboration with Marilen.ph is a first for our home accessories line; it has allowed us to branch out from area rugs and pillowcases! We're so excited to show you the handwoven planters, serving trays, and more that our artisans wove for you.
For this collection, we've partnered with Marilen Faustino-Montenegro, the woman behind Marilen.ph. She's an interior stylist for about 10 years and manages her own company that specializes in houses, condos, and model units. Aside from being a stylist, she's written articles on interior design for magazines like Good Housekeeping and international blogs like Home Design News and Mommy Mail.
R2R Living x Marilen.ph: An Afternoon About the Home is launching on February 9, 2015, from 2:00 to 4:00 pm, at the R2R Store, The Podium Mall. We will be featuring our brand new collection of plant hangers and holders, Scandinavian trays, and scent diffusers. Cocktails will be served.